My Creative Sketches - January Sketch
Mamy nowy rok, mamy też nowe wyzwania z kit klubem
My Creative Scrapbook
.
W związku z powyższym, serdecznie zapraszam na pierwsze tegoroczne wyzwanie,
którym jest styczniowa mapka na blogu
My Creative Sketches
.
We have a new year, so it's time for a new challenges My Creative Scrapbook.
Welcome to the January sketch challenge, on the My Creative Sketches blog.
Tak wygląda mapka, według której przygotowałam LO:
Here is the sketch which I used: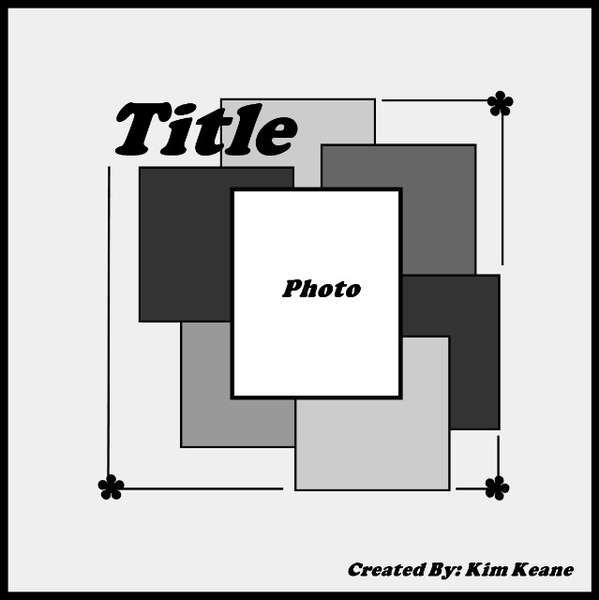 A tak wygląda nagroda, którą możecie wygrać w tym wyzwaniu:-)
And here is
the prize
that
you can win
in this challenge
:-)
Co trzeba zrobić? Przygotować LO na bazie powyższej mapki, po czym podlinkować jego zdjęcie na
blogu My Creative Sketches
, prawda, że łatwe?
What should you do? Prepare LO based on the sketch, then upload your LO's to the Link Tool at the My Creative Sketches blog. I think that's easy.
Na moim LO, "słitaśny" synek mojej najlepszej Przyjaciółki - Kornelek.
Nie sposób nie robić mu zdjęć, kiedy jest w pobliżu;-)
On my LO, my best friend's son - Kornel.
He is so cute and I want to take a photo, when he is near... again and again
...
Śliczne papiery to kolekcja
"Notebook" My Little Shoebox.
Ćwieki to oczywiście Eyelet Outlet, serwetki wydziergane przez koleżankę, a ramkę wyszyłam sama ;-)
Cute is a collection of papers "Notebook" from My Little Shoebox. Brads from Eyelet Outlet of course, the crochet doilies made by my friend, and the stitched frame made by me;-)
Będzie mi niezwykle miło, jeśli przyłączycie się do zabawy:-)
Dziękuję za przemiłe komentarze, do zobaczenia wkrótce!
I will be very glad if you join us at My Creative Sketches :-)
Thank you for the nice comments, s

ee you soon!